Free Removal of Adware
The best free removal of adware depends on what you want, what your PC is infected with, and what kind of operating system you are currently using.
There are a wide array of software tools available to you which have been reviewed on the market for your convenience in purchasing or downloading the right Adware removal tools for your use.
Adware Removal Tools
Among the best adware removal tools that you will find for downloading are:
Ad-Aware SE Personal-a personal safety tool that is used for Windows operating systems, Adaware is free for use. It will scan your PC to find even the most stealthy and sneaky of spyware and then ask your approval for deletion. With one button push Adaware will delete the program from your computer and may save you a great deal in aggravation and in bandwidth loss. With more than 60 million people downloading the free Adaware program it apparently works very well indeed.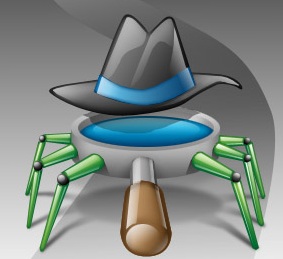 The second in the array of best adware removal tools has to be Spybot Search and Destroy. Very effective and exceedingly popular, Spybot Search and destroy reviews are primarily extremely positive. It can be used along with another program such as Ad-Aware in order to help you find all of the adware and spyware that may be working on your computer. Spybot Search and Destroy is another spyware software that is available to you free of charge for your personal use. It is full featured and able to find some spyware that other, even more costly spyware software is not able to find.
HiJack This- not necessarily a software that is able to find everything, HiJack this is one of the must-have tools all the same. In spite of your best efforts and all the software in the world, you may at some point get infected by a spyware or adware product. HiJack this helps you get get a report of any addins, including spyware, adware, web browser add ons and other things that may be affecting your PC. It will give you a comprehensive report of all the things operating on your computer and then give you the option to checkmark them for removal.
SpywareBlaster-not a detection and removal type of software, Spyware Blaster prevents the infiltration of your system rather than removing it after the fact. It effectively blocks adware and spyware from entering your system in the beginning.
Keeping Your Computer Adware Free
Keeping your computer free of adware is important to assure that it runs well and keeps its speed. The adware that does infiltrate your system needs to be removed in order for your system to run optimally. The adware removal tools that are listed here will help you to keep your PC sharp and running well and keep your data safe from intrusion. Running one of the adware removal tools on your PC on a weekly basis will keep you safer in the online world.
Return from Free Removal of Adware to
the Best Adware Remover Software Page

Return from Free Removal of Adware to
the Home Page