How to Delete Adware from Your Computer
Adware can be one of the hardest types of malware to get off your computer. Learn how to how to delete adware now.
Adware is one of the most difficult types of malware to get rid of in many cases. Adware, while not being a malware that will proliferate to other computers, or in most cases actually do serious damage to your pc, it tends to be the most annoying type of malware for many people. The reason for this is the way in which adware operates.
How Your Computer is Affected
In most cases, adware will run across your computer wreaking havoc with your speed and the operations of your software. It can literally eat up your bandwidth and prohibit your contact on the internet in many cases. It can also deliver its payload, in most cases, casino and adult oriented advertising slots. The popups that adware delivers can be so prolific that your PC slows to a grinding halt and you are unable to do anything at all with upload or downloads. In some cases it pops across the work that you are currently doing to prevent you from seeing what you are trying to accomplish.
If your computer has been heavily infected you will quite likely need to download a tool using a clean PC. If you don't have one, ask someone else to download the tool that you will need and then to burn it to a CD or place it on a flash drive.
Proper Adware Removal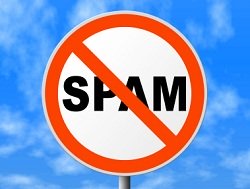 Disconnect your PC from the internet. It will be helpful in learning how to delete adware for you to know that preventing any that is installed on your computer from access to the internet may be the key to deleting it.
Before you do anything else, try to uninstall it traditionally. Many of the kinds of malware that serve up ads have an actual uninstall that will help you to remove them, shockingly enough. To use it, go to add/remove programs in your control panel and check to ese if it has an uninstall that you can use to take it out. If the program that you don't want is there, simply click the add remove button to take it out. Sometimes that's all it will take, but for the most part that isn't true.
Even if you are not asked to reboot your PC after removing it, do it anyway to be sure that the adware is completely uninstalled.
Once you have tried that avenue, scan your computer for adware or spyware using a solid antivirus program. When you are prompted to do so, click remove or heal to get rid of any adware that your antivirus finds.
Removal Tools Available
There is an excellent free online tool known as SmitFraudFix that will help you to remove a great many of the adwares that are served up on the internet today. Many, if not most of these are from the Zlob type of Trojans. They will inject the adware into your PC without your knowledge. SmitFraudFix does a good job of helping you to get rid of the adware completely.
In some cases, the adware will load and not permit you to touch it, or your antivirus to delete it once it has loaded. In a case such as this, you will need to boot to your operating system safe mode and try to scan for viruses in safe mode. This is often helpful as well as necessary when working with adware. It is designed to boot with your computer coming on and once it has booted, its difficult to pin down.
Spybot Search and Destroy, as well as Malware Bytes, Adaware, as well as several other adware removal tools are excellent for getting rid of adware that is stubborn and difficult to find. These can be downloaded free of charge as trial or free software and used to clean your PC.

Return from How to Delete Adware to
the Adware Removal Software Page

Return from How to Delete Adware to
the Home Page